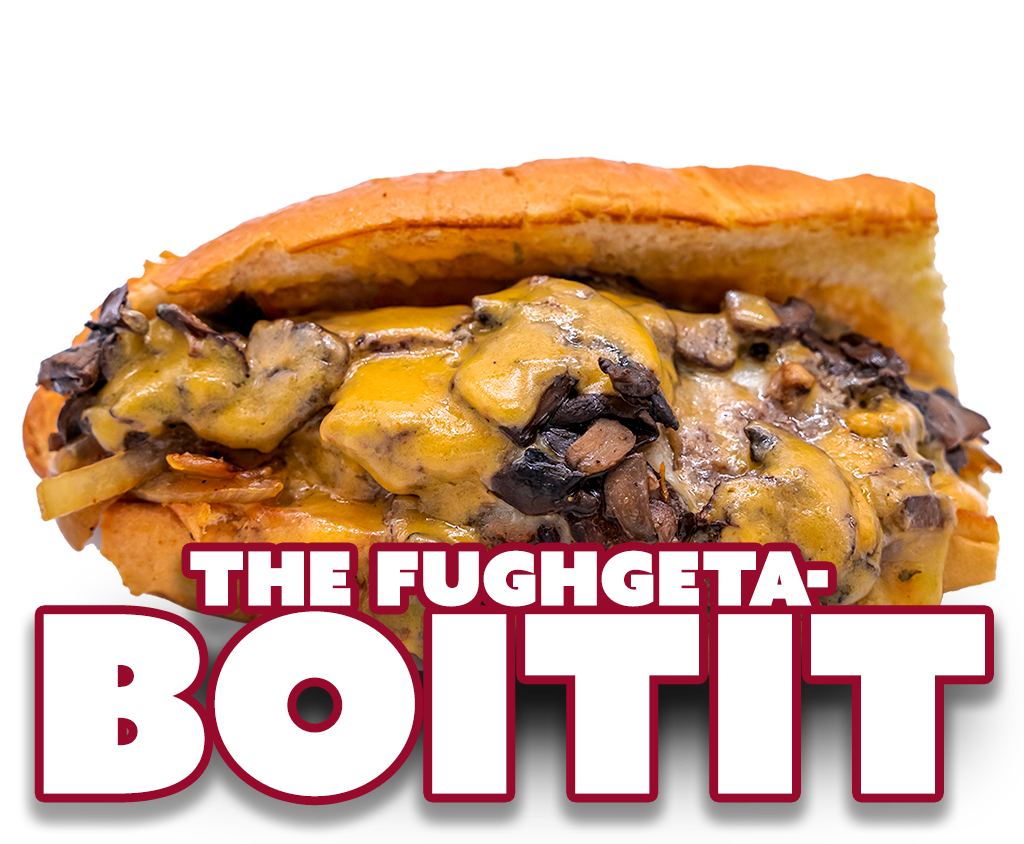 Meet The Fughgeta-boitit, what can we say, its a mouthful.
This bad boy is chock full of our all beef smash and cheesesteak patty. Slathered in sautéed mushrooms, grilled onions,  beer cheese and served on a hoagie roll….. its a mouth full and its not just the name!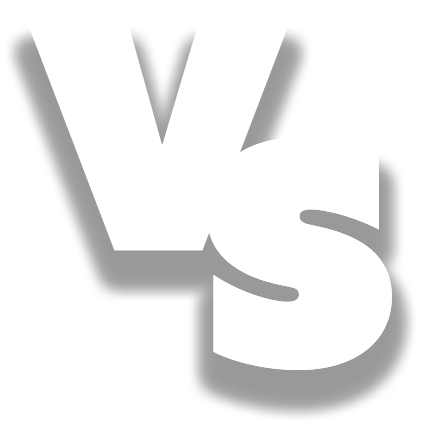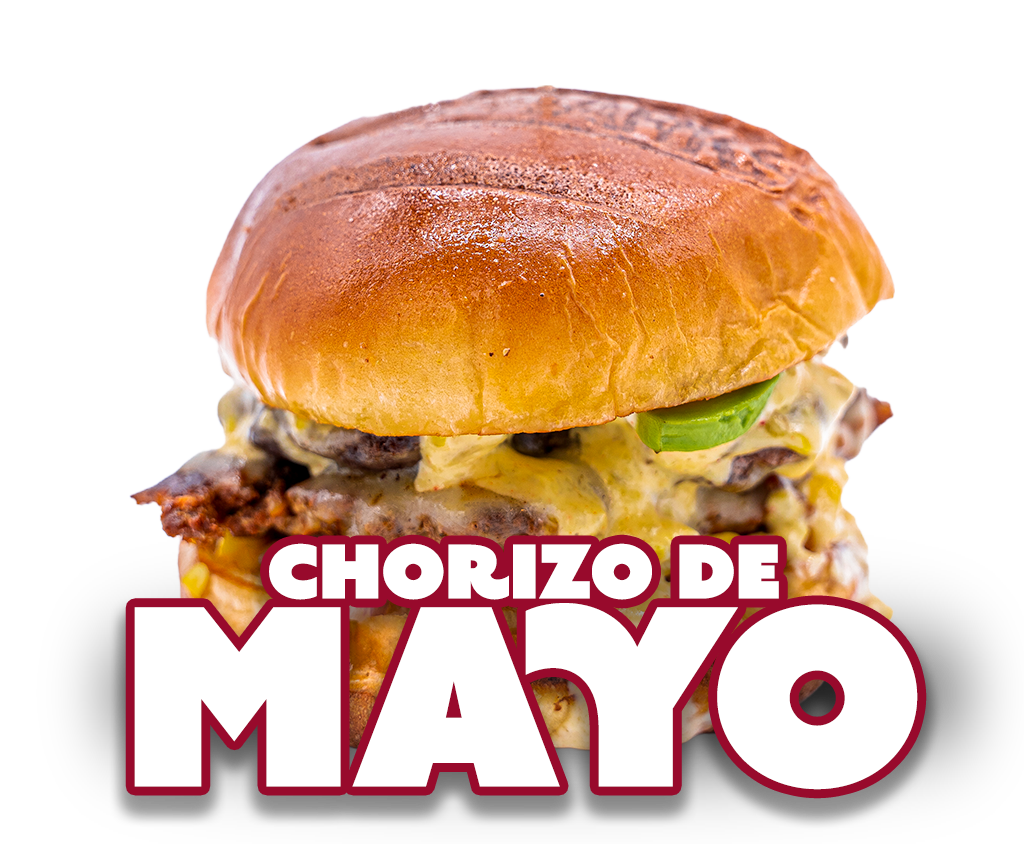 Meet the Chorizo De Mayo. This firey lil guy is the winner of last months "Battle of the Burgers" and is back for more!
It features a smash beef and chorizo patty, Colby jack cheese and Monterey cheese, avocado, hatch chili aoli.